Submitted on July 17, 2018 - 2pm
Last month, the Bay Area Council unveiled the California Resilience Challenge. The Council, led by Jim Wunderman, began its efforts to address the climate threats of sea level rise by spearheading the Bay Area multi-county Measure AA parcel tax in 2016 to fund San Francisco Bay resilience projects. As Wunderman and Bay Area Council Vice President Adrian Covert explain in VX News, the new California Resilience Challenge builds off of Rockefeller Foundation's Resilient By Design initiative. The Challenge seeks to raise a statewide fund, from which communities can apply for climate adaptation grants to fund wildfire reduction, forest management, flood protection, and extreme urban heat island projects. 
VX News: Last month, the Bay Area Council unveiled the California Resilience Challenge. The Challenge builds off of the Resilient By Design report, funded by Rockefeller Foundation. What is the genesis behind these efforts?
Adrian Covert: The genesis of the "California Challenge" begins with the support of Bay Area voters for Measure AA in 2016, which was a parcel tax to generate $500 million over 20 years for efforts to make the San Francisco Bay cleaner, healthier, and more resilient to climate change.
The Rockefeller Foundation, recognizing support from Bay Area voters, rewarded the region with a $6 million grant to host Resilient By Design, based on the Rebuild By Design Challenge organized in New York after Hurricane Sandy. Rockefeller wanted to pick a region that was eager to take innovative approaches to taking action before a climate disaster occurs, rather than what New York had to do after Sandy.
Rockefeller's grant brought some of the best design minds on earth to the Bay to work with nine diverse communities from all over to come up with ways to make coastlines more resilient to rising sea levels. These communities were from all different pockets of the Bay Area—tech centers in the South Bay, more rural communities in the East Bay, and disadvantaged communities. The competition held dozens of grassroots events that allowed new voices to come join the conversation and learn about potential climate impacts to the Bay.
The recently released Resilient By Design report showcases the designs and community experiences that occurred as a part of the challenge. The Bay Area Council participated on the Executive Board of Resilient By Design, and used that experience to inform the creation of the California Resilience Challenge.
VX News:  What are the important takeaways from the Bay Area's Resilient By Design report?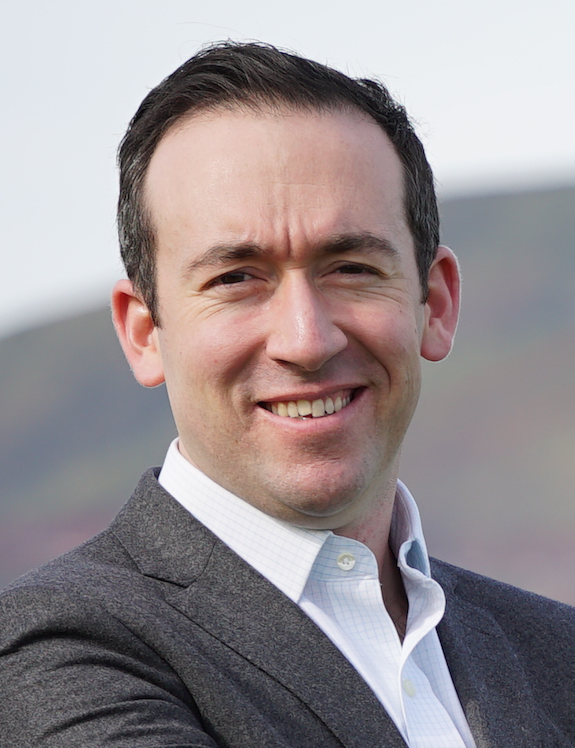 Adrian Covert: There was broad understanding that sea level rise is a threat, but there was not such an acknowledgement of how imminent the threat was. People were very receptive to taking proactive measures to provide cost effective flood control that also improves sediment quality in the Bay, which has benefits for fish, birds, and other wildlife, and can expand coastal access.
People in the Bay are more aware than others in the country about the threat of climate change, but the Challenge was able to make it real and for people to see what was possible in their communities. At the same time, many communities around the Bay Area are very focused on affordable housing, so there was some instances of frustration at the Challenge's quick pace and community bandwidth.
VX News: At the VerdeXchange conference last January, SF Chief Administrative Officer Naomi Kelly and Peter Wijsman from Arcadis spoke about the efforts being made in the Bay Area to address sea level rise. The mission seems to be evolving from mitigation to adaptation. What does "adaptation" mean on the ground?
Adrian Covert: We cannot avoid adaptation. We definitely cannot neglect mitigation and reducing our carbon emissions, but the reality is that California's already volatile climate is becoming more extreme. The drought that we just had was the four driest years in the last 1,200 years. The drought was broken by the wettest year ever recorded. Last year was the most damaging wildfire season California has ever had and the hottest summer we have ever had. Communities have to adapt.
Communities are at very different stages in their planning stages. Communities need to make sure that their homes, businesses, and critical infrastructure are resilient to drought, wildfires, flooding, and extreme heat events.
VX News: How will the Bay Protection Measure AA parcel tax—a unique multi-county regional parcel tax—be invested over the next two decades? What is the San Francisco Bay Restoration Authority's implementation strategy?
Adrian Covert: Measure AA will provide $500 million over 20 years for critical resiliency and restoration projects around San Francisco Bay. Some of that funding could provide support to the Resilient By Design projects.
The challenge between where the Resilient By Design projects are now, and getting them to a place where they can be eligible for AA funding, is that the projects are still at the conceptual stage. They need to get to the permitable stage. The Bay Area Council is working with design teams to make sure that projects get the level of support they need to get to the permitting stage, and apply for AA funds.
VX News: Pivoting back to the BAC's California Resilience Challenge, how will this statewide initiative help communities of all sizes across California adapt to climate change?
Adrian Covert: What we learned in the course of the work in the Bay Area is that we needed a sustainable funding source to get from conceptual to permitability. That is a problem for projects statewide. With the Challenge, we are bringing together businesses and philanthropies to create a statewide fund from which communities around California can apply for grants for climate change adaptation planning. This would be for the areas of fire, drought, and flood resilience, and resilience from extreme heat. 
We will be releasing more information at the upcoming Global Climate Action Summit in San Francisco, happening from September 12-14. For right now, folks who are interested in staying involved about the challenge and the RFP as it gets prepared should visit https://resilientcal.org/ and sign up for updates. 
VX News: How might fall Global Climate Action Summit in San Francisco help advance the Bay Area Council's resiliency goals? 
Adrian Covert: This is an unprecedented effort organized by the United Nations, Governor Brown, dozens of countries, and countless non-government entities. We will come together in September and discuss how to achieve the goals of the Paris Accord. Although the United States federal government has informally withdrawn, state and local governments are dedicated to meeting the goals laid out in Paris.
With the eyes of the world on California, we have a great story to tell about climate change mitigation. We are trying to raise the conversation about the need to adapt. Even if we were to curb all emissions immediately, we are already on a trajectory for significant change.
One of the really great things about California is that we have such a diverse geography. We can use lessons from all across our state—from deserts to coastal zones to flood plains to forests—to showcase to the rest of the world what is possible in terms of adaptation.
VX News: With California's investor-owned electric utilities (such as PG&E) under severe regulator and financial challenge as a result of climate's 'new normal,' how reliable are utilities as partners for advancing adaptation?
Jim Wunderman: We believe that utilities have a critical role to play. We rely on our utility to deliver energy, and we will continue to rely on our utilities as climate change's unprecedented acts of extreme heat occur. According to data recently released from the California Air Resources Control Board, California reached its 2020 greenhouse gas reduction goals ahead of schedule—largely thanks to the work of our utilities.
As a state, California must look at the way we regulate utilities on these issues. While it is tempting for journalists, insurance companies, and some members of the body politic to point the finger at the utilities every time there is a catastrophic event—it does seem like the public doesn't benefit to hold the utilities solely accountable when natural disasters occur.
To the extent that the utility is fully responsible, that is one thing. But in the North Bay fire last fall, there were 80 mile per hour winds and trees that no one would let be cut down due to forestry practices and the desire to hold our communities in a certain way, we need to rethink balancing the responsibility going forward. The alternative is that the utility won't be able to function financially, and that will be a disaster for all of us.
The regulations that we are operating under are about a century behind us. We need to rethink our strategy for the interest of the public, not just the utility.
VX News: If the utilities are accountable for the results of the latest fires, and if they then adopt a strategy of shutting down power to communities when winds are high, what do the business and residential communities impacted do in response?
Jim Wunderman: That is a hard question, but there are tradeoffs that need to be made. It is better to lose your power for 12 or 24 hours than it is to lose your home due to a fire. We need to be willing to make hard decisions in the face of unprecedented climate events. It should also spur us to action to address forestry practices and safety principles. We must hasten our investments in critical infrastructure that can protect communities. We need to all pay in to the system in a fair way, because these systems do not fix themselves.
Just putting up solar panels does not give you a safe grid. On one hand, California is doing mighty work to reduce greenhouse gas emissions by decarbonizing the electrical system. The state has taken a lot of leadership on climate, and we have shown our innovative spirit.
On the other, we have turned a blind eye to bigger infrastructure issues that relate to questions around energy delivery and resilience. We need to open our eyes because the situation will not be magically resolved. Recently, the Bay Area Council joined the BRIGHT Coalition to urge the Governor and Legislature and Public Utilities Commission to take action soon.
VX News: The Bay Area Council has been an integral part of the regional leadership of California for decades. As we conclude, are there other regions will be collaborating to respond to the resiliency challenge?
Adrian Covert: We have been all over the state to build a robust coalition. We have talked with everyone from mayors in the Inland Empire and San Diego, to the global companies and groups we have met through VerdeXchange. We look forward to announcing our progress in September around the Global Climate Action Summit. 
"With the Challenge, we are bringing together businesses and philanthropies to raise a statewide fund from which communities around California can apply for grants for climate change adaptation planning. This would be for the areas of fire, drought, and flood resilience, and resilience from extreme heat." - Adrian Covert, Bay Area Council